I'd like to mention
Unlimited Detail
, a technology developed by
Bruce Dell
, which does in fact do exactly what he claims it does... Render incredibly detailed 3D scenes at interactive frame rates... without 3D hardware acceleration. It accomplishes this using a novel traversal of a octree style data structure. The effect is perfect occlusion without retracing tree nodes. The result is tremendous efficiency.
I have seen the system in action and I have seen the C++ source code of his inner loop. What is more impressive is that the core algorithm does not need complex math instructions like square root or trig, in fact it does not use floating point instructions or do multiplies and divides!
When Bruce first visited my old work place, touring the local developers looking for business partners, I was a little skeptical. His claims were big, his terminology seemed a bit strange, and he appeared to be ignorant of some programming issues. I later realized he was in fact the real deal. As a self taught programmer, somewhat isolated, and not having commercial software engineering experience, he simply had a few gaps in knowledge and language. Once I realized this, his research was even more impressive as there should be greater room for improvement and optimization beyond the impressive results he demonstrated.
I have personally evaluated Bruce's technology and yes there are some weaknesses but this is true for any system, be it polygons, ray tracing or other. Since the system can output a Z-Buffer, there is no reason this technology cannot be mixed with classic techniques for increased visual quality.
I'd be bold enough to say that if Bruce had invented this 15-25 years ago, the video game tech related industry might now look completely different.
I wish Bruce well, and for the folks reading, I'd look out for impressive 3D games on mobile phones and other such devices soon.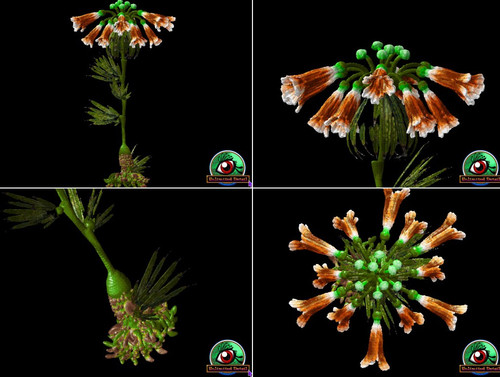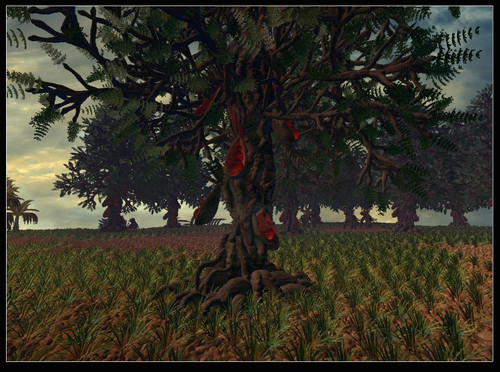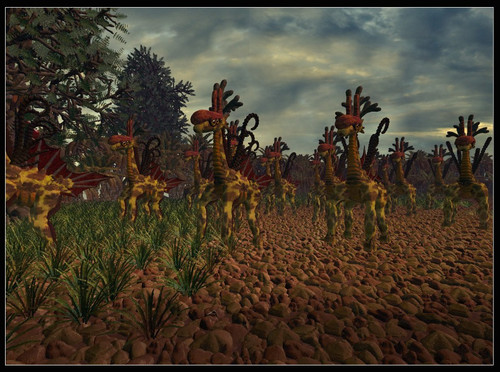 Too much detail! Try this with polygon models. (sorry, full size link broken)
Broucher (sorry, link broken)
Edit: Most ancient images recovered and hosted locally as smaller .jpgs.